Kopernik Apartment

For vacation. for holiday. To relax.
Do you need to spend some time at the seaside and want to do something more than just sunbathe? Do you want to find a place with interesting history, a beautiful beach and many places to visit and where you can rent a nice room for a few days?
Apartment is located in a city centre, surrounded by a magnificent flora, very close to the grocery stores, city mall, many restaurants, ice cream shops, public transport and a railway station.
Some informations to begin with
Ustka- Lovely place to relax
Ustka is a small town located at the seaside of Baltic Sea, on the west side of the Slovenian Coast where the Słupia river flows into the sea. Here you can find clean, sandy beaches and clean water. The mouth of the river splits the beach in two parts – western and eastern. On the western side there is the lighthouse and the promenade where you can find many restaurants, bars and souvenir shops. In the summertime you can take your kids to the waterslides or inflatable trampolines. At the breakwater gulls and terns found their place to relax
The best place to go for a walk
Definitely the Promenade is people's favourite place to go for a walk. It's an over 2km long route that was built in 1875. After a rebuild it has a new surface, charming lighting, bicycle stands, many restaurants and benches. You can find Irena Kwiatkowska's monument sitting on one of the benches (she was a famous actress). There's a lot going on in the summer, restaurants offer delicious food and also many events take place right in there – concerts, theatrical shows or sport events.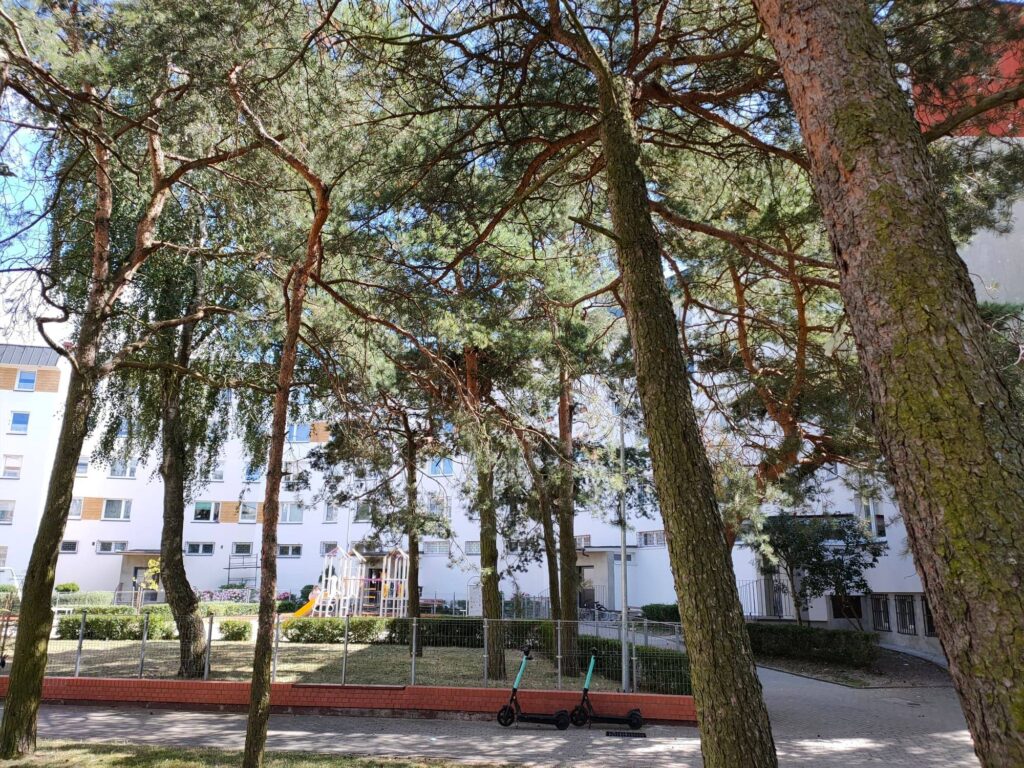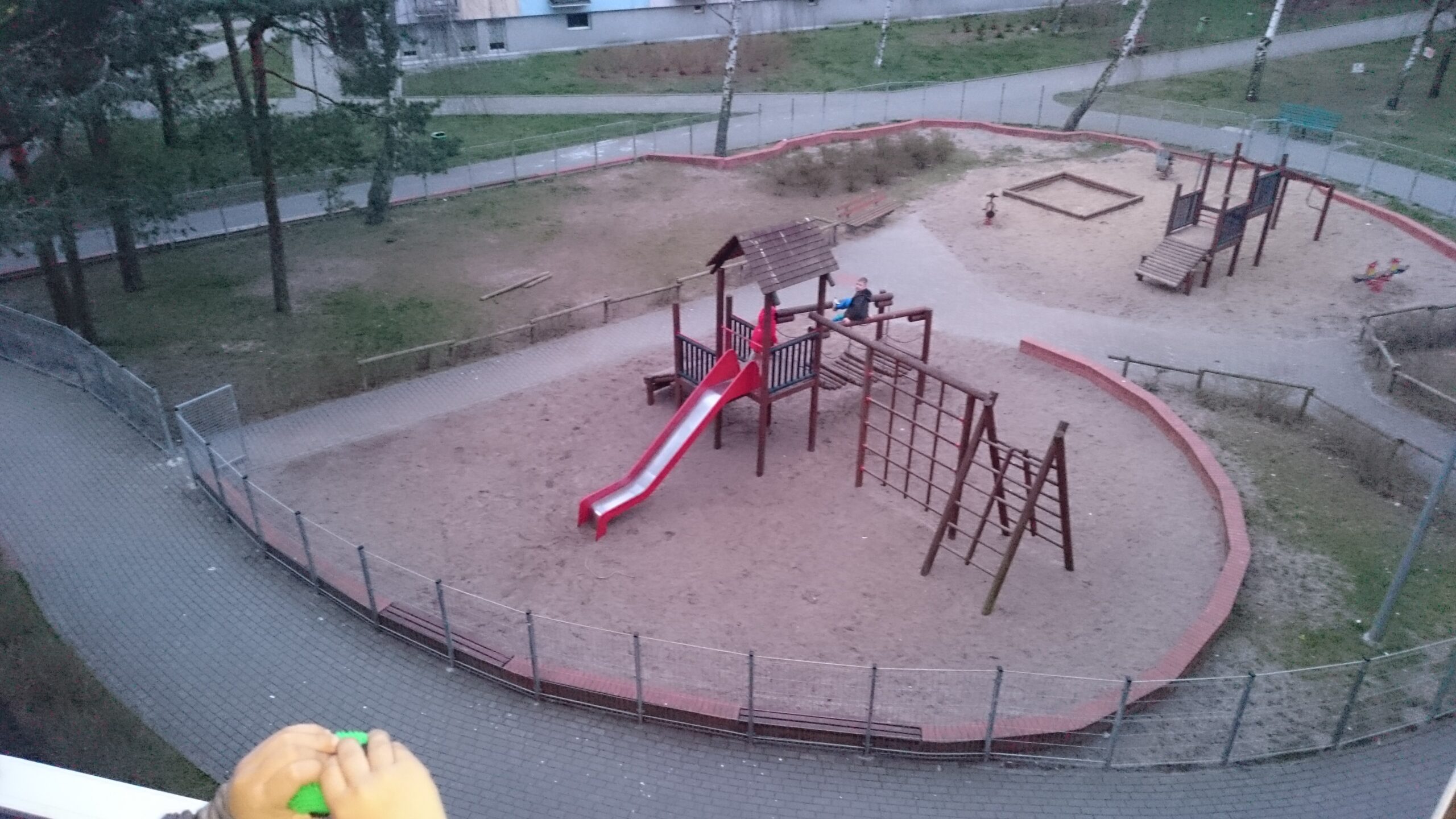 There is a playground near the entrance. If you want to rest at the Ustka beach, it takes only a few minutes to get there.
The room is fully equipped. You can use the 50' LED TV, washer-dryer, dishwasher, vacuum cleaner, hair dryer, a screen and deckchairs.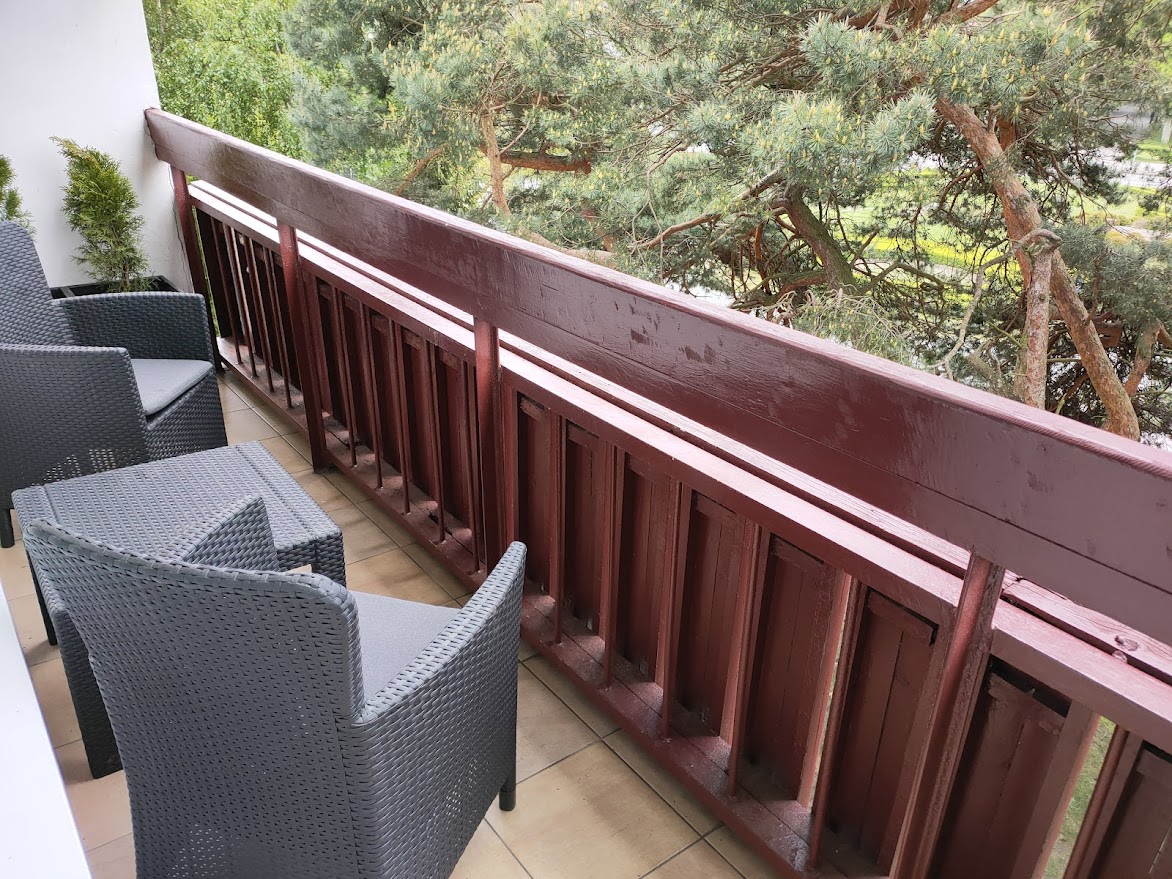 The flat has a fully equipped kitchen, three bedrooms, two bathrooms with bathtub and shower and a large spacious living room with access to the balcony where there is a table with two chairs.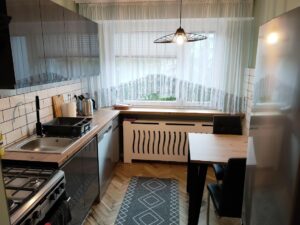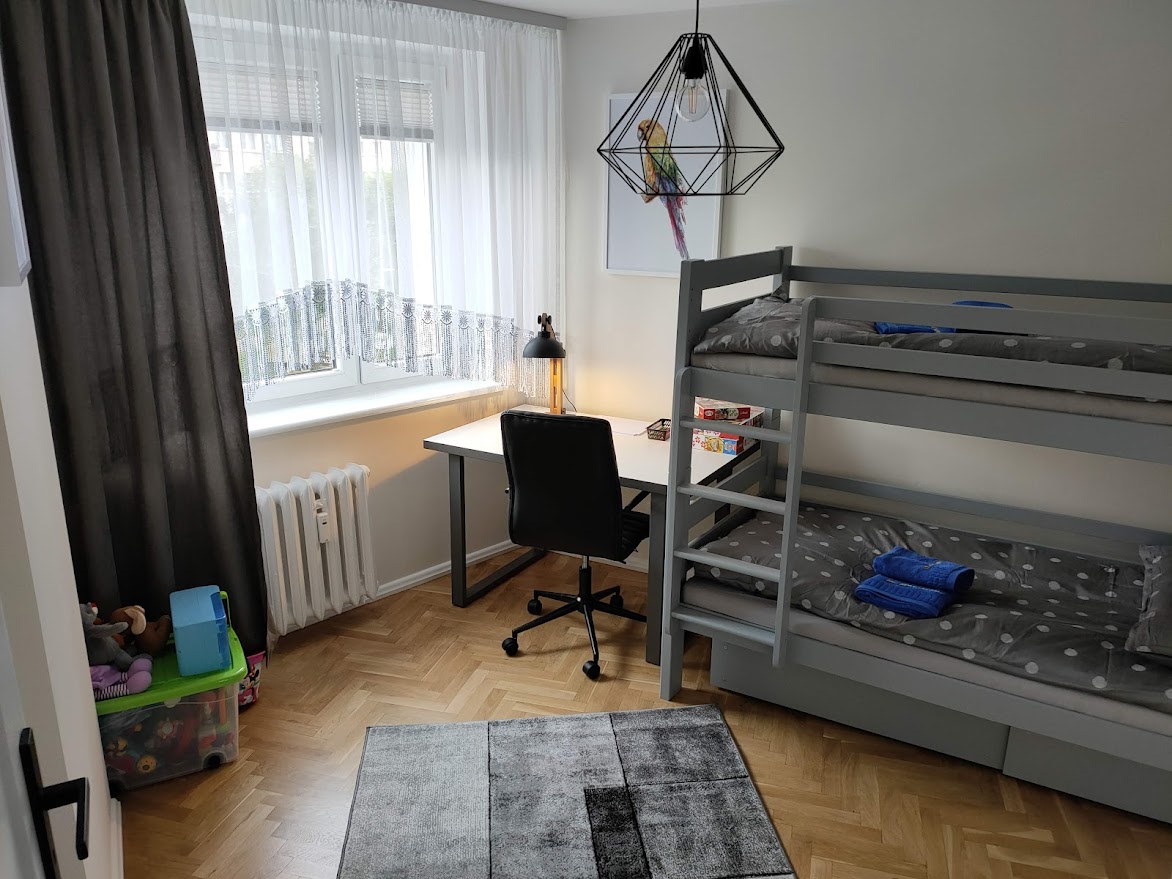 The flat is designed for up to 5 adults and 3 children. We provide bed linen and towels for those using the flat. The flat is cleaned after each rental period in accordance with the sanitary regime
By booking a stay at Apartament Kopernik you commit yourself to accepting the regulations.
Kopernik Apartment is the best place to rest!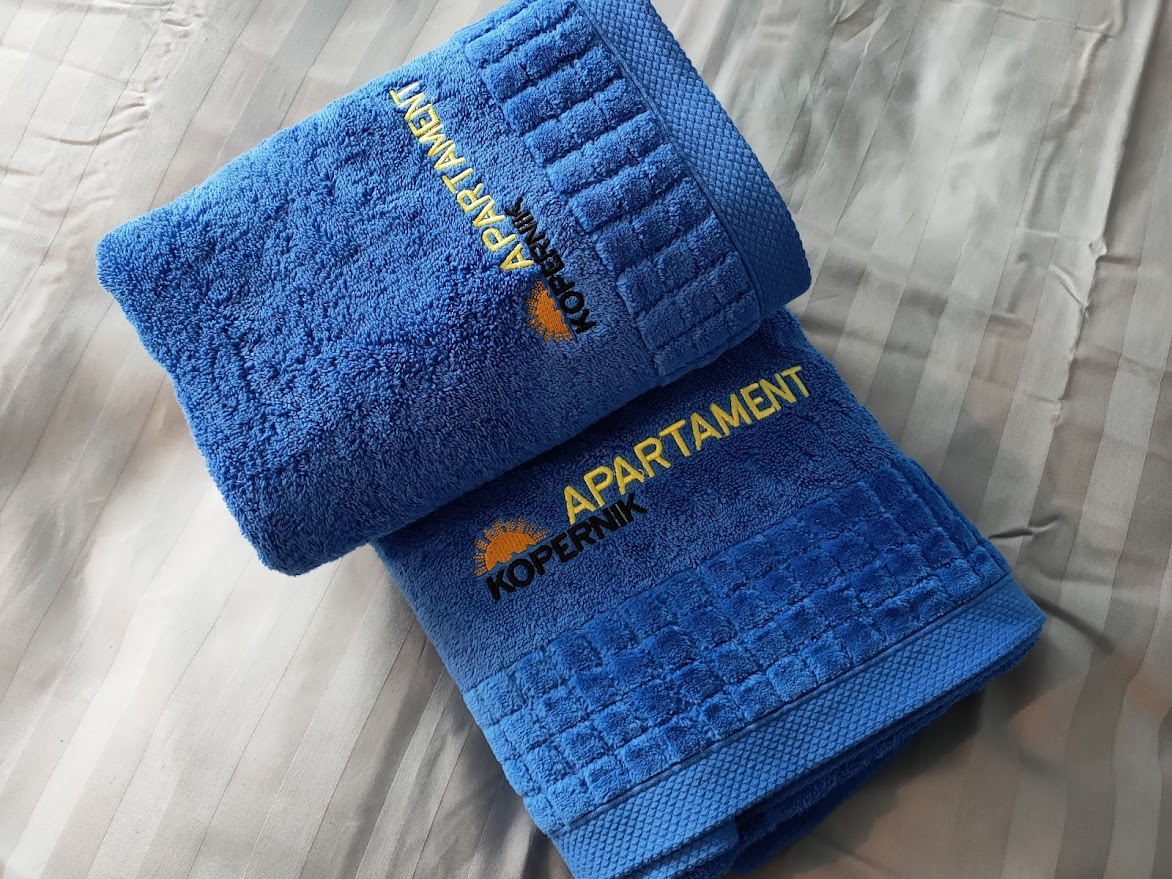 Na wyposażeniu apartamentu znajdują się:
QLED TV 50″;
Bed linen,
Towels,
Dishes,
Cutlery,
Dishes,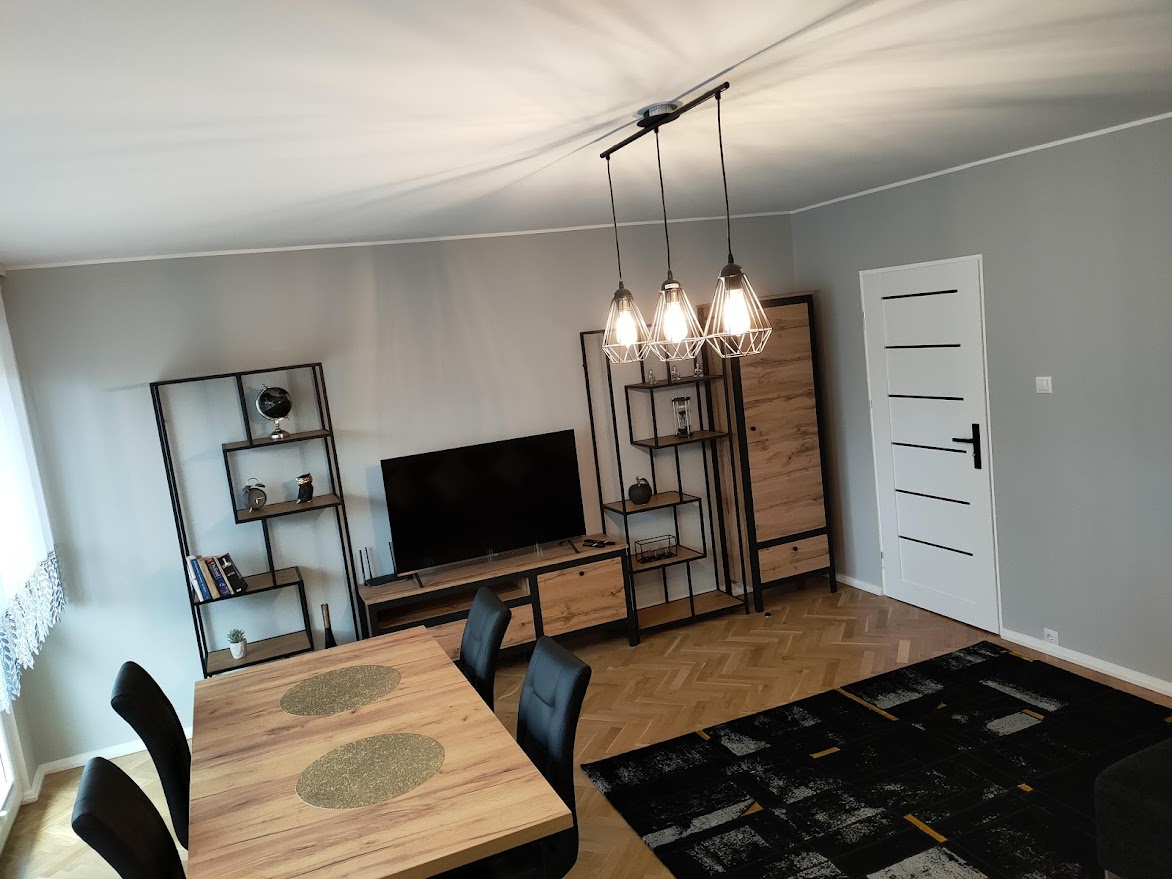 Kettle
Hoover
Iron and ironing board
Fridge
Gas cooker
Dishwasher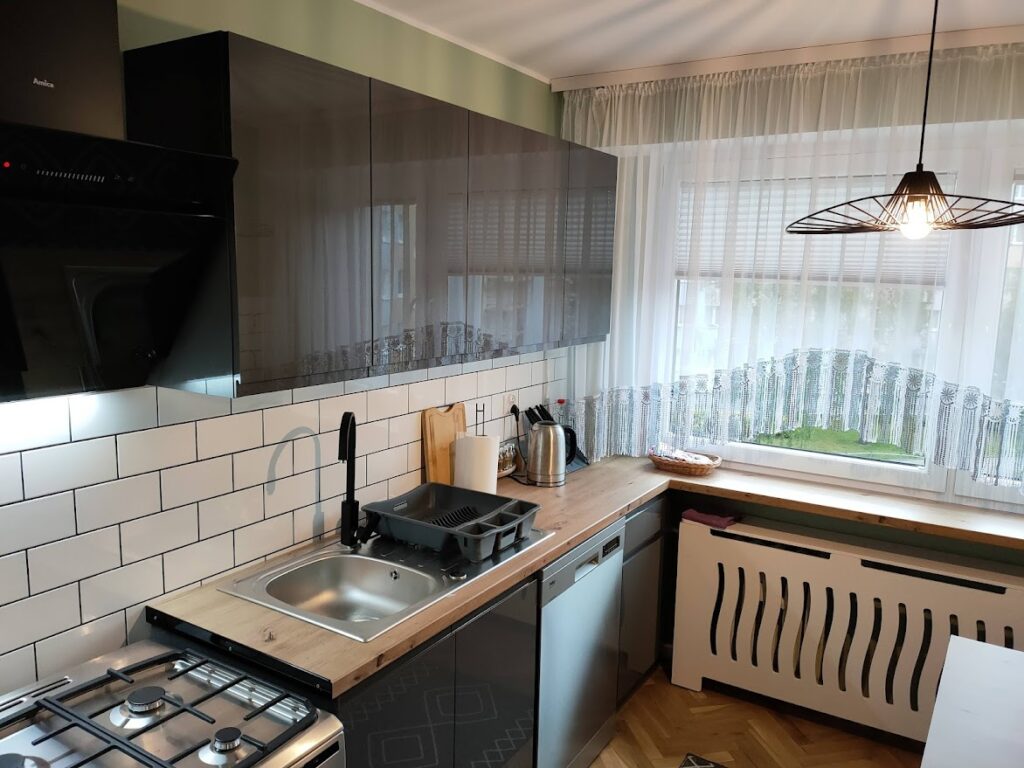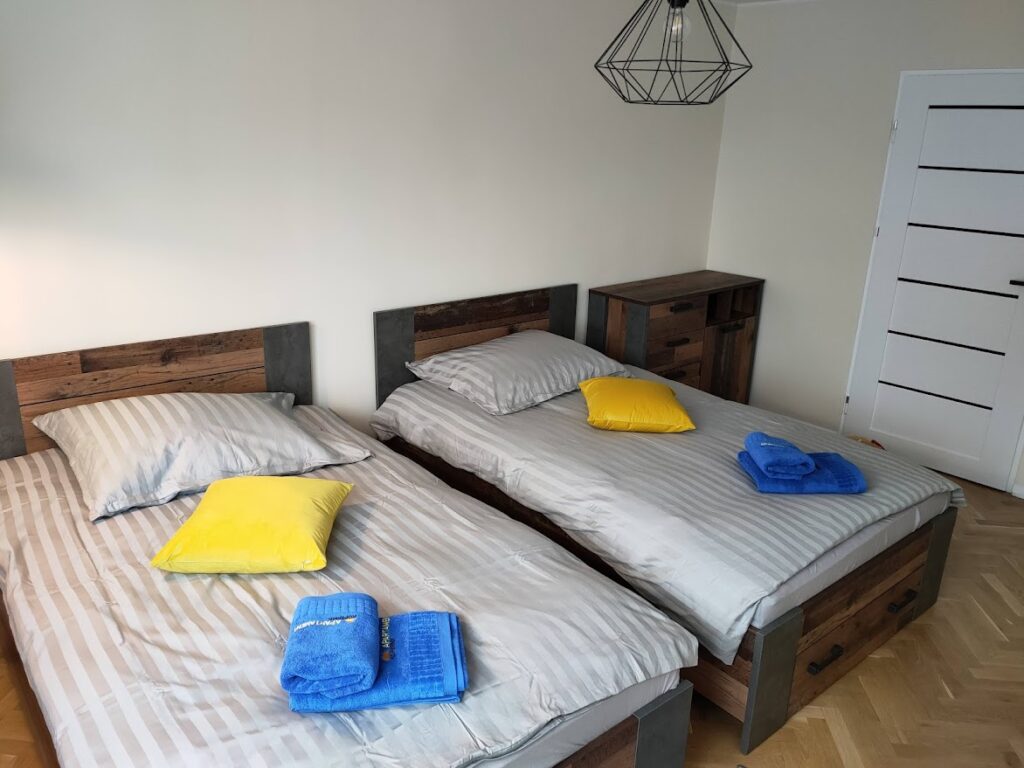 Washer-dryer.
Hair dryer.
Laundry dryer.
Screen.
Sun loungers.
Travel cot for a child.
Wi-fi